While we are in lock-down there are still a lot of pubs and outlets in West Berkshire providing services for the needy, desperate and regulars.
Some pubs are offering takeaway meals &/or beer and delivering to local residents as shown in the table below. Visit whatpub.com for more details.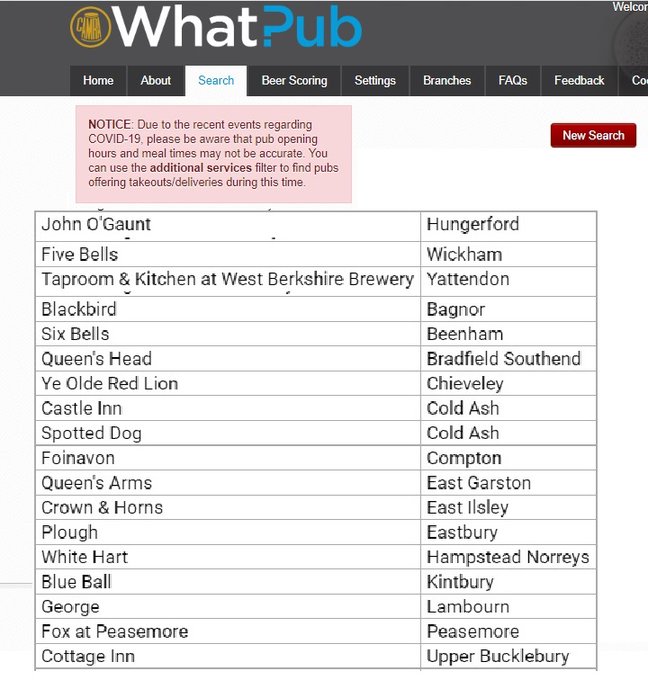 Some local breweries and cidermakers are offering delivery services including: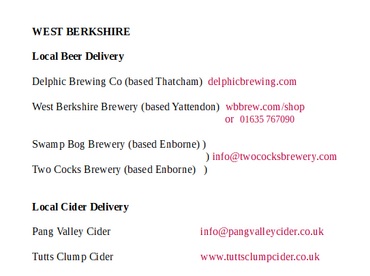 Delphic Brewing Co (Thatcham) – free delivery within 15 miles – visit www.delphicbrewing.com for more details and online orders.
Tutts Clump Cider – free local delivery. Shop may be open at weekends. Travellers Rest Farm, Hungerford Lane, Bradfield, West Berkshire. RG7 6JH Tel. 0118 974 4649 Mob: 07836 296996  Email. sales@tuttsclumpcider.co.uk
Ciderniks (Kintbury) – online shop. shop.ciderniks.com